Cherry
Vanilla

Overnight

Oats
Ingredients
1/2 cup Quaker® Oats

1/2 cup nonfat milk

1/4 cup plain, nonfat yogurt

1/2 cup cherries, pitted

1 teaspoon cinnamon

1 teaspoon flax seed
Cooking Instructions
Add Quaker® Oats to your container of choice and pour in milk. Alternate between layers of pitted cherries and layers of low-fat yogurt. Add a layer of pitted cherries. Top off with cinnamon and flax seeds. Place in fridge and enjoy in the morning or a few hours later. Let steep for at least 8 hours in a refrigerator 40° F or colder. Best to eat within 24 hours.
Hummus, Micro Greens, and Diced Red Peppers on Toast with a Balsamic Drizzle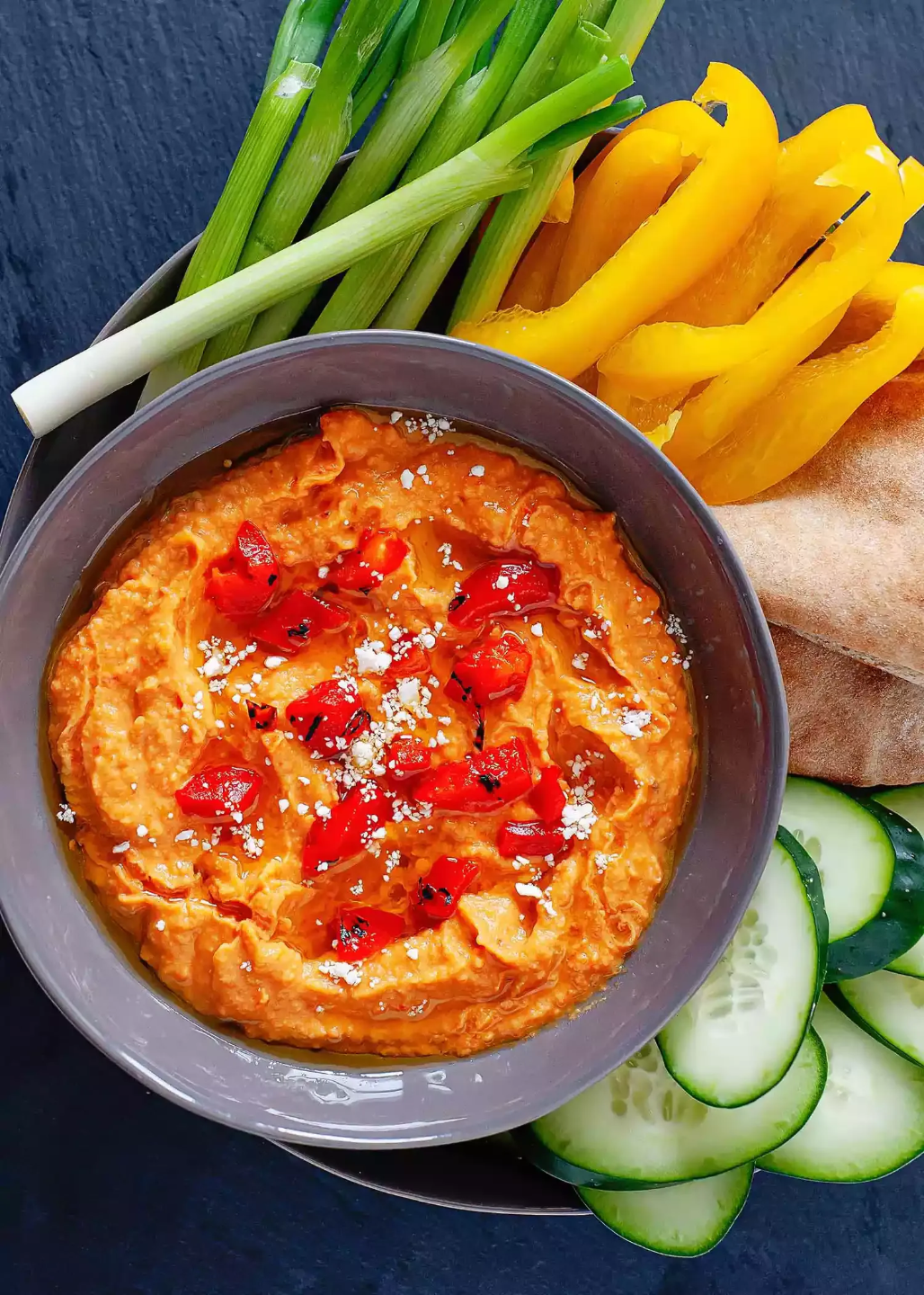 Ingredients
1 (14 oz) can chickpeas, drained
1 teaspoon baking soda
1 large garlic clove, peeled
1 lemon, zested and juiced
1/2 teaspoon cumin
3/4 teaspoon kosher salt
2 tablespoons olive oil, plus more for garnish.
1/2 cup roasted red peppers, divided and drained

Whole grain Bread
Cooking Instructions
In the bowl of a food processor, add the drained, chickpeas and garlic. Puree for 1 minute, scraping down the bowl of the food processor. Add the lemon zest and 1 tablespoon of lemon juice. Puree for 1 minute, scraping down the bowl halfway through.
Add the cumin, salt and 2 tablespoons of olive oil. Puree until it looks creamy. Add 1/4 cup of roasted red peppers. Puree until well incorporated, about 1 minute. Taste and adjust seasonings to your liking. Smother on toasted whole gran bread.
Chia Seed Pudding with Berries
Ingredients
Cooking Instructions
Puree 1 1/4 cups fruit and milk in a blender or food processor until smooth. Scrape into a medium bowl; mix in chia, syrup and vanilla. Cover and refrigerate for at least 8 hours and up to 3 days.
Divide the pudding between 2 bowls, layering each serving with 1/4 cup of the remaining fruit, 1/4 cup yogurt and 2 tablespoons granola.
Eggs and Veggie Omelet with Sweet Potato Hash
Ingredients
2 Free Range Eggs

1/4 Courgette chopped . Handful Spinach . 1/4 Scallion

1/2 Medium Sweet potato cooked and mashed (useful to use left over sweet potato mash from the night before)

Tsp Coconut Oil

Salt, pepper and paprika to season
Cooking Instructions
1. Heat the oil in a pan and add the courgette. Cook for approx 3mins.
2. Crack the eggs into a cup and mix. Pour this into the pan and add the spinach.
3. Cook for approx 1-2 mins. Then fold over the sides of the omelet and press down on it.
4. Remove from pan and keep warm.
5. Mix the potato and scallions together and form a medium ball shape.
6. Place onto the pan and press down creating a burger shape. Cook on each side for 1min.
7. Serve this with the omelet and enjoy!
Enter your info below, and we will direct you to a special part of the site with dozens of other God-Made Recipes!