Do you ever find yourself striving to feel good enough?
Do you long to feel like you're enough?
Guess what? You already are.
I'm so excited to share that I have a special guest today on the Strong. Confident. His. Podcast and she happens to be my Women's Ministry Leader and Discipleship Bible Study Teacher. Her name is Michelle Clifford, and you are going to love her! Join us as she brings true godly wisdom.
This new episode will help you cease from striving and show you how to rest in your worth in Christ.
Listen to This Episode Above

Watch This Episode Below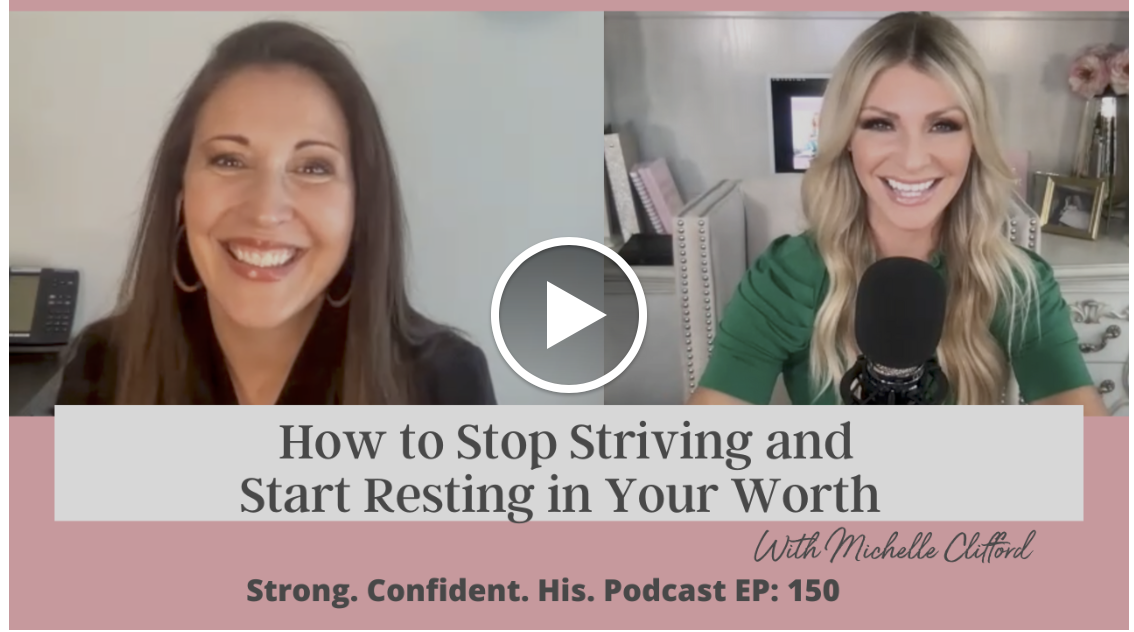 Here are some quotes to help you rest in your worth in Christ
If you want to know your worth, look at the cross!

Knowing your worth in God will change your life.

It's not in the doing that we find our worth, it's in the resting.

A woman who gets her worth from God has a confidence the world can't touch.

May we always be aware of our self-worth and...